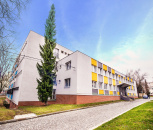 The district municipal police station in Prague 6 was open in Summer 2016. His office has a right in the residence hall Na Větrníku.
23 December 2017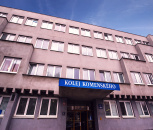 International students at Prague universities can now organise residency documents at new brach at CU
23 December 2017
Students will have a user name and password for wired internet at the Card Service Centre. You can set the password for the eduroam Wi-Fi network at CAS at https://ldap.cuni.cz
8 December 2017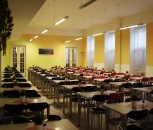 We have prepared for you since the new academic year, and since September 4, 2017, this news at the refectory Právnická
8 September 2017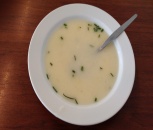 The Halls of Residence and Refectories of Charles University will offer a soup from the new academic year 2017/2018 at the lunch menu.
From 28.8.2017 it will be possible to buy main food and soup. This means that the menu will be the main food and drink.
Soup can be bought for main meal at a uniform price of 9,20Kč.
8 September 2017
From 12.6.2017 you will find us at the Hvězda dormitory, Zvoníčkova 1927/5, 162 08 Praha 6, block A3 3rd floor.
22 August 2017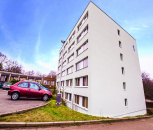 Gym is located above the reception of the 2.block in the residence hall Hvězda
17 August 2017
Hvězda Dormitory offers for the accommodation of parents with children, provided the parents are students of the university (the family dormitory).
23 February 2017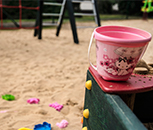 For the youngest children of students accommodated in family dormitories at Hvězda Dormitory, and for the future children group, a playground was built with basic entertaining and playing elements. It features a climbing frame with a slide, a sandbox and a swing.
23 February 2017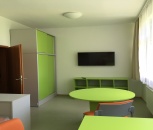 We would like to inform you on the capacity of 15 single rooms at Hvězda Dormitory. These are deluxe en-suite single rooms, with fully equipped kitchen (cooker, microwave oven, kettle and fridge). The rooms with LED TVs, Wi-Fi and Internet access are located in the quiet part of the dormitory, and the daily cleaning service is included in the price starting at 289 Czk/day.
23 February 2017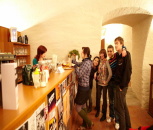 Charles University offers a wide range of information and advisory services, including library services and access to e-resources (such as electronic journals) as well as the services provided by the Charles University Information and Advisory Centre and the University's card service centres (for student and staff identity cards).
23 February 2017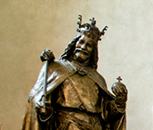 Thank you very much for your interest in the developments at Charles University and for your suggestion, to which I would hereby like to respond. I must state several facts as I am not sure whether all of you have been properly informed about them.
28 November 2017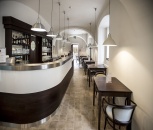 Charles University has built a cafe in a historic building, which is remembered as contemporary sources "Dům u bílého kamzíka" and "U tří pannen"
23 February 2017